The faves, my girls and hubby love them. 6 inch heels
The Justifiable Review
My youngest Bailey comes running upstairs and yells, Mommy, Mommy you have a package, you have a package. First of all, she shouldn't even be in the window to know this. None the less this pleasantly surprises me. I ran downstairs thinking the whole time it must be my shoes.
It's just something about new shoes that makes a woman act like a giddy girl. Even if I was forced to buy them, I'll explain forced.
My two daughters were more excited than me. Screaming at me to open it, open it. Taylor my oldest, the little hater that she can be sometimes said smugly "they probably not even pretty". You should have seen her face when I opened the tissue paper.
The look of pure bliss, eyes wide open and dropped jaws.
They're Sexy And I Know It
I open the box and my excitement is like a thirsty kid on Christmas morning. The four boxes looked so sexy and my girls couldn't even keep their hands off my stuff. They snatched the boxes out, pulles shoes out of the boxes, trying them all on before I even
got a chance.
Even put on dresses to match with my shoes.
Just The Beginning
Okay, now on to how my relationship with Just Fab started. I ordered the boots below in November. I saw an ad on Facebook (saw ads everywhere) that was offering the boots for half off. It sucked me right in. I ordered my first pair for only $19.95. The boots arrived quickly and I couldn't wait to wear them out. The quality is surprisingly good and they are very comfortable. I wore them out with my husband.
Totally Oblivious
I
'm going on with my busy mommy, wife, work life.
At this point I thought nothing of Just Fab besides seeing the ads. Until one day,
my husband and I were paying the bills and going over our budget. Looking at the checking account we noticed $39.95 had been charged that month from JustFab.
Immediately I thought they made a mistake or that something was suspect. I also vaguely remembered mention of a membership but, didn't recall "signing up" for it. Looking back to the prior months the account had been charged a total of 4 times ($160.00). I had made the #1 consumer mistake when I ordered online and that is, not completely reading and looking for the "fine print".
I Got The N.I.T(No Idea Treatment)
I had apparently agreed to a VIP membership just by purchasing the first pair and was none the wiser. I'm sure that's what they bank on happening 9 times out of 10. I was racking my brain trying to figure out how I got signed up or whatever. I actually figured it out while writing this post, lol.
I'm not completely blaming them for me rushing through my first order and not reading the site and fine print and thus being fully aware of what I was getting myself into. I just saw the boots were half off, knew that I wanted them and didn't even bother to learn more about the what kind of site it was.
Know What You're Getting Into
I ordered and thought that was it but, the whole purpose of the site is a membership.
JustFab is a monthly shoe subscription to which one becomes a member and gets shoes to order every month.
You can order by the 5th of the month or choose to skip the month by the 5th and not be charged the monthly $39.95. You get 6 times to do the Skip. You ONLY get your first order half off because you ARE joining.
#SlimShady
The way it's done is underhanded. It's such because the subscription is not made clear. It's actually a pretty shady way to do business. Yes it may be legal but, not so ethical in my opinion.
JustFab is just like Shoedazzle, Kim Kardashian which I recently learned. Kimora Lee, President and Creative Director of JustFab probably should change the way they do business.
With the amount of bad reviews and complaints (hundreds, maybe thousands) I found on the web.
It's only a matter of time before the company feels some serious consumer pressure to clearly disclose the purpose of the site.
I hate that I was in essence "tricked" into buying the shoes you see pictured but on the other hand. Who doesn't love buying shoes? I just didn't like the way it came about. Now that I have my 4 pair of shoes, I'll make the best of them this summer.
Perfect Fit
If a monthly shoe subscription is what you are looking for. This might be something for you to join. Has anyone had any experience with JustFab? Give our readers your opinion in the comments section.
This is how it looks when you go on the site to order your first pair.
Directly from the JustFab site's How it Works Page.
1


TAKE A SHORT
STYLE QUIZ
Create a style profile to
help our stylists get to
know you better.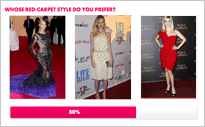 2


GET A PERSONALIZED
BOUTIQUE
A handpicked selection of new shoes and
handbags to choose from each month.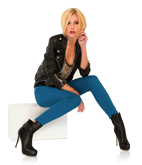 3




GO SHOPPING


Buy what you love - all
styles just $39.95. Free
shipping & returns!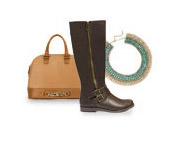 GET STARTED NOW
MEMBER PERKS
Millions of Fashionistas Are Joining Daily!
HERE'S WHY:
All styles just $39.95

FREE shipping & returns

Easy exchanges

24/7 customer service

Hundreds of styles to choose from & new styles added monthly

FREE to join and no obligation to buy

Quality guaranteed

Designed by fashion insiders in Los Angeles and New York

Your own personal stylist
GET A PERSONALIZED BOUTIQUE ON THE 1ST OF EVERY MONTH


Receive new styles handpicked just for you by our stylist each month

VISIT YOUR BOUTIQUE BY THE 5TH OF THE MONTH


Log into your Boutique and check out your new selections by the 5th of the month. Browse and buy your favorite style. Each JustFab style is only $39.95.

NO OBLIGATION TO BUY. SKIP ANY MONTH.
If you you're not ready to make a purchase, simply

Skip The Month

by the 5th and you will not be charged. Skip as many months as you'd like. If you do not take action by the 5th, you will be charged $39.95 for a member credit on the 6th. Each credit can be redeemed for 1 JustFab style, so use it to shop later.
Check it out for yourself and you just may want to Join. Click below for more information
~Narjah, Your Hip Mommy Chick~
Like my blog? Vote for Me Top Mommy Blogger. Just a Click is It!!!
Go ahead just click it :)